Sekai no Donzoko de Ai wo Sakebenai
4
out of
5
based on
25
user ratings.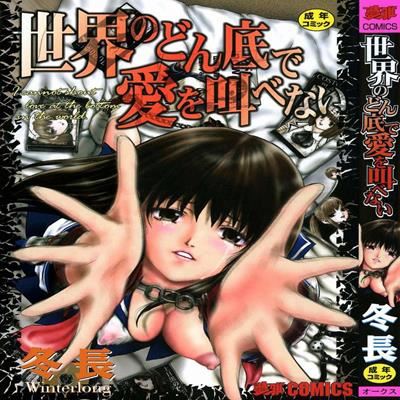 11939
(score 4/5 with 25 votes)
世界のどん底で愛を叫べない I, Cannot Shout Love From The Bottom Of The World
Parody -
Ranking 12542nd
Status Completed
Release Year 2003
View 19,643 views
Author Fuyunaga
Artist Fuyunaga
Content BDSMBody ModificationBondageCrossdressingGlassesGroup IntercourseMind BreakNetorarePiercingsSex SlavesSex ToysTeachers
Character -
Language English
Storyline

The hero of that story is related to the head of a yakuza clan, and as everybody knows, the yakuzas' hobby is ganging girls, dominating them and collecting dildos, while angelic-looking teenagers and strict-looking female teachers are sluts who like to be dominated and toyed with. Please reassure me, it's just that this scenario sucks, reality isn't like that, isn't it ? After all, you might enjoy it, and if you don't, forget the scenario and just appreciate the very "intense" drawing, with dark lines, rather plump bodies and the variety of domination ways.

This volume contains 4 stories:

1. I Cannot Shout for Love from the Bottom of the World
2. AV Actress
3. The Truth about Rishida Tsukui
4. The Song of the Bird Which Cannot Fly
Adult Warning
This manga has been categorized as for 'Adult (R18)', therefore may contain intense violent, blood/gore, sexual content and/or strong language that may not appropriate for underage viewers. So if you're under the legal age of 18, please go back.
Sekai no Donzoko de Ai wo Sakebenai Chapters
Discussion
Please report issue like missing/incorect tag via report button at the top. We do not monitor comment section.