Saint Foire Festival
4
out of
5
based on
57
user ratings.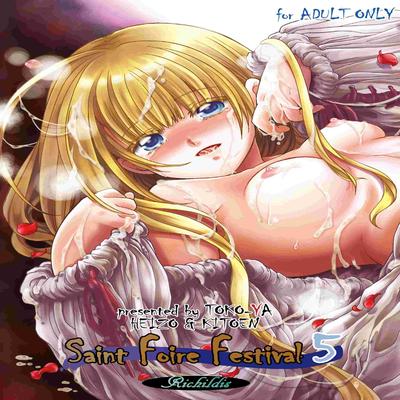 3820
(score 4/5 with 57 votes)
-
Parody -
Ranking 2661st
Status Ongoing
Release Year -
View 81,199 views
Author Kitoen
Artist Kitoen
Category AdultBig BreastsRapeSerialized
Content Blow jobBondageCheatingCreampieCunnilingusDeep ThroatDeflorationDrugsFingeringForced SexGangbangGroup IntercourseMind BreakNetorareOlder Male Younger FemalePartial CensorshipThreesome (MMF)TortureVirgins
Character -
Language English
Storyline

Let's put down the naked stats, shall we ?
- good ending, good feelings : 3
- bad ending, drama : 9
- both good and bad : 2
- but the art is fucking great anyway : 14
In other words, you're all invited to a heck of an emotional rollercoaster, with my repack of ALL the available Saint Foire volumes.
Apart from the 2 or 3 works said to exist but that haven't been scanned for the internet's sake, all the existing volumes were translated to English, and the present repack contains all of them. Credits for this giant sum of work are for Mantis, great job, and thank you very much for this.
Adult Warning
This manga has been categorized as for 'Adult (R18)', therefore may contain intense violent, blood/gore, sexual content and/or strong language that may not appropriate for underage viewers. So if you're under the legal age of 18, please go back.
Saint Foire Festival Chapters
Discussion
Please report issue like missing/incorect tag via report button at the top. We do not monitor comment section.