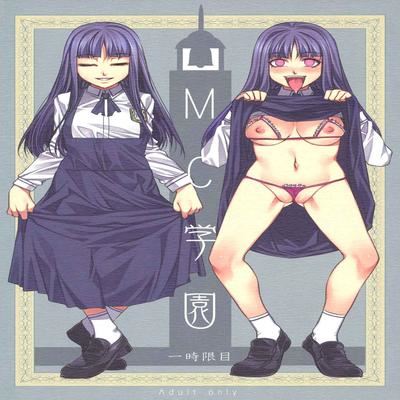 1022
(score 5/5 with 211 votes)
MC Gakuen NI JIken Me, MC Gakuen, MC High First Period, MC High Third Period, MC School
Parody -
Ranking 726th
Status Ongoing
Release Year -
View 127,082 views
Content AhegaoBathroom IntercourseBlow jobCervix PenetrationCreampieFingeringGangbangGlassesGroup IntercourseMasochistsMasturbationMind BreakMind ControlNunsOlder Male Younger FemalePartial CensorshipPartially ColoredRich GirlSadistSchool GirlsSex AddictsSex FriendsSex ToysSexual AssaultShemaleSlutsUnusual Pupils
Character -
Language English
Storyline

A missionary girls school, located on a secluded island, attended by girls who belong to rich, high-classed families. All of this adds up to a great setting for an orgy. Especially the part 'missionary'… it gives the impression of holiness, and the direct opposite would be demonic, which may mean tentacles…

Psych, no tentacles this time. Instead, its the mind control setting, triggered by the ringing of the bell tower. Enjoy seeing supposedly 'pure' girls lost to wanton lust, and come to later with no idea of what they just did.
Adult Warning
This manga has been categorized as for 'Adult (R18)', therefore may contain intense violent, blood/gore, sexual content and/or strong language that may not appropriate for underage viewers. So if you're under the legal age of 18, please go back.
MC High Chapters
Discussion
Please report issue like missing/incorect tag via report button at the top. We do not monitor comment section.