Iizuka-senpai x Blazer
4.82
out of
5
based on
649
user ratings.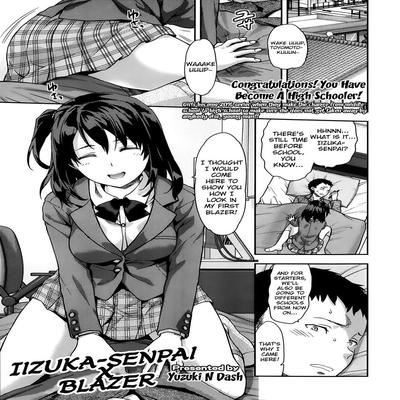 771
(score 4.82/5 with 649 votes)
-
Parody -
Ranking 2503rd
Status Completed
Release Year 2014
View 243,903 views
Page 24 pages
Author Yuzuki N Dash
Artist Yuzuki N Dash
Character -
Language English
Storyline

As his senpai, who is soon to be his girlfriend, moves on to high school while he moves on to his last year in middle school, she comes to visit him one more time to show him how she looks in her first high school blazer...
Iizuka-senpai x Blazer Chapters
Discussion
Please report issue like missing/incorect tag via report button at the top. We do not monitor comment section.