Conveni-N [Ecchi]
4
out of
5
based on
43
user ratings.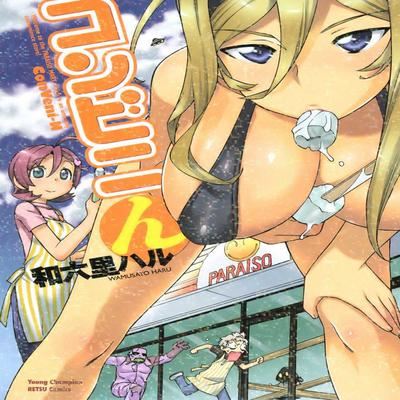 5311
(score 4/5 with 43 votes)
コンビニん, 糟糕便利店, Konbinin
Parody -
Ranking 7137th
Status Completed
Release Year 2006
View 33,891 views
Author WAMUSATO Haru
Artist WAMUSATO Haru
Category AdultComedyEcchiSerialized
Character -
Language English
Storyline

The story revolves around a convenience store "Paraiso" (paradise). The store was once very successful and attracted quite a crowd because of its "unique" employees. But suddenly, various weird mishaps started happening one after another in the store, making it lose its popularity and making the customers believe it's cursed. A fresh college graduate, Ichinotani Hikaru, going to a job interview, somehow ends up getting forced into a job in this store. What kind of fate awaits him now~
Adult Warning
This manga has been categorized as for 'Adult (R18)', therefore may contain intense violent, blood/gore, sexual content and/or strong language that may not appropriate for underage viewers. So if you're under the legal age of 18, please go back.
Conveni-N [Ecchi] Chapters
Discussion
Please report issue like missing/incorect tag via report button at the top. We do not monitor comment section.