Angel's Stroke
4
out of
5
based on
287
user ratings.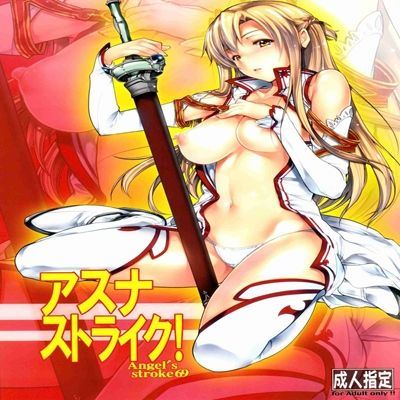 398
(score 4/5 with 287 votes)
Amagami dj - Hibiki Maniac, Asobi ni Iku yo! dj - Nekomimi Shibori, Infinite Stratos dj - Infinite Cecilia, Maria+Holic dj - Namadashi! Neon Genesis, Evangelion dj - Okuchi Shibori 2, Sekirei dj - Angel's Stroke 17 Love Love Bird
Parody Amagami dj.Asobi ni Ikuyo dj.Infinite Stratos dj.Maria+Holic dj.Neon Genesis Evangelion dj.Sekirei dj.
Ranking 147th
Status Ongoing
Release Year 2008
View 571,032 views
Author AXZ
Artist AXZ
Character -
Language English
Storyline

In the Angel's Stroke series:

V.06 - Code Geass - Shinsouban
V.09 - Dragonaut - Not Alone
V.10 - Nanoha - Shoot Down That Black Dragon
V.13 - Nanoha - Sekai wo Kirisaku Tenshi no Uta wo Kiku Nagara
V.15 - To Heart 2 - Tama Shibori
V.17 - Sekirei - Love Love Bird
V.19 - Zero no Tsukaima - Elf Shibori
V.22 - Nanoha - Datenshi Gekitsui
V.25 - Maria Holic - Namadashi!
V.27 - Sekirei - Bakunyuu Bird!
V.38 - Evangelion - Okuchi Shibori/Blowjobs
V.39 Kampfer - Nikushokukei Kanojo
V.40 - Amagami - Hibiki Maniac
V.44 - Seikon no Qwaser - King Size!
V.46 Highschool of the Dead - Back Squeeze - Busujima Senpai Apocalypse
V.48 - Asobi ni Iku yo! - Nekomimi Shibori
V.49 - Tengen Toppa Gurren Lagann - Is Oral Ok?
V.50 - Infinite Stratos - Infinite Charles-kun!
V.51 - Ga-Rei - Milk Girl
V.52 - Evangelion - Okuchi Shibori 2
V.53 - Infinite Stratos - Infinite Cecilia
V.59 - K-ON! - Namashokuyou Mio-chan!
Adult Warning
This manga has been categorized as for 'Adult (R18)', therefore may contain intense violent, blood/gore, sexual content and/or strong language that may not appropriate for underage viewers. So if you're under the legal age of 18, please go back.
Angel's Stroke Chapters
Discussion
Please report issue like missing/incorect tag via report button at the top. We do not monitor comment section.