Choushi Koita Boku No Otouto Ga Jitsu No Hahaoya O Okashite Ita Toki No Hanashi
4
out of
5
based on
237
user ratings.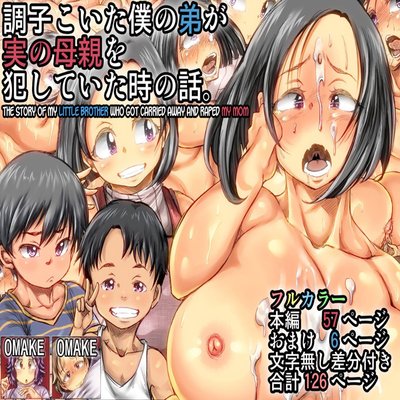 53
(score 4/5 with 237 votes)
Adult Warning
This manga has been categorized as for 'Adult (R18)', therefore may contain intense violent, blood/gore, sexual content and/or strong language that may not appropriate for underage viewers. So if you're under the legal age of 18, please go back.
Choushi Koita Boku No Otouto Ga Jitsu No Hahaoya O Okashite Ita Toki No Hanashi Chapters
Discussion
Please report issue like missing/incorect tag via report button at the top. We do not monitor comment section.